This post is part of a new series outlining some of the new features and product updates we're releasing. As always, we welcome your feedback so do email us with your thoughts and ideas.
New for Read, our secure board portal
(formerly part of Board IQ)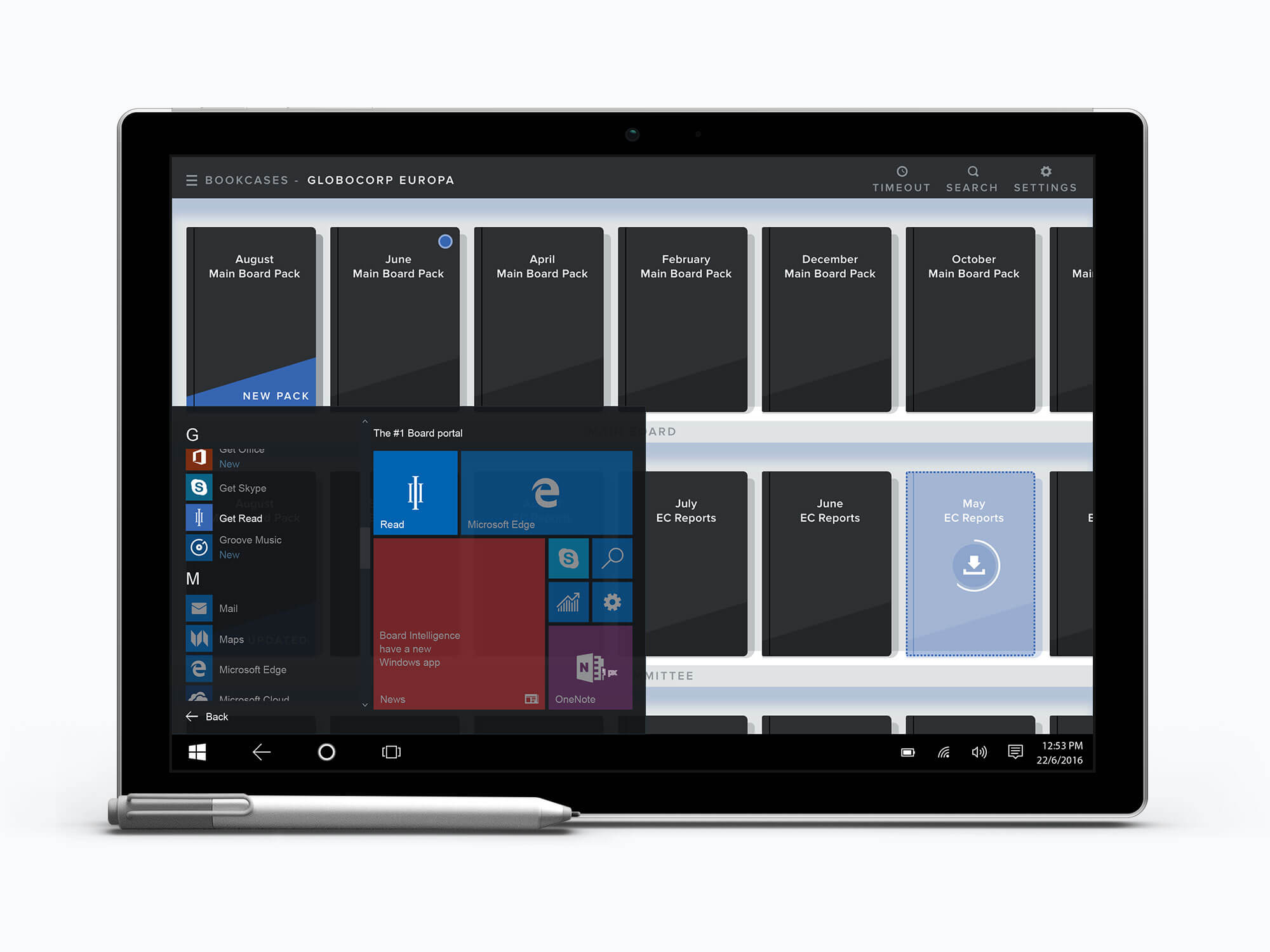 Read comes to Windows 10 (beta)
All the speed, security and super intuitive features that our iPad users enjoy, are now available on Windows 10. We've taken a little bit of extra time to get the App just right and we think the results are worth it! If you've already signed up to our beta programme, we'll be in touch very soon. If not, and you're keen to be amongst the first to try it, sign up here.
Why a Windows App?
You can already log in to Read on any device, via your browser, so why use a dedicated Windows App? As directors who use our iPad App will already know, it's all about convenience, speed and security.
Convenience: Everything you need is in one place and always up to date.
Read - The App is intuitive and easy, and you'll have access both online and offline.
Search - Search spans your entire library, so you'll always be able to find what you need.
Annotate - Notes are securely backed up and synced between all your devices.
Update - Perhaps best of all. When papers are updated, your notes are brought right across.
Speed: Board pack updates arrive instantly and we've fine-tuned the App, so you will always get superfast performance; whether reading, searching or annotating.
Security: Your IT team will love it. The App does all the hard work, making it easy for you to stay secure. Packs are fully encrypted. Remote wipe is available if your device is lost or stolen and there are a host of cutting edge security options to ensure your data stays safe and under your control.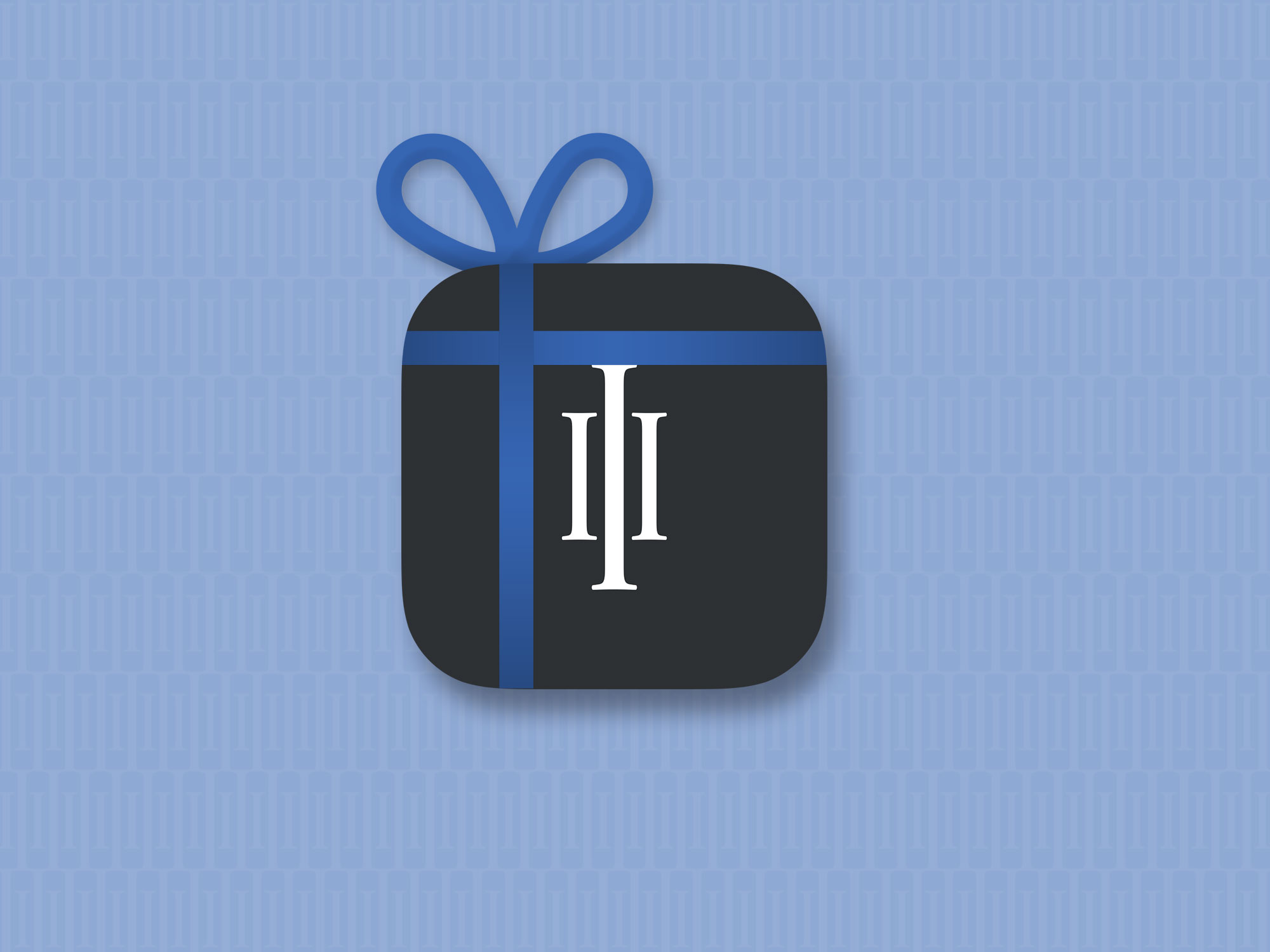 Updated iPad App
If you are an iPad user we've not forgotten you - there's a major revamp coming to iOS too! This is our first major release for a while and we've focussed on laying the foundations for a plethora of new features that are arriving soon. We've focused on performance so expect an app that is faster and even more easy to use. The App is in beta now and will arrive on the App Store imminently.
To find out more about Read, our board portal, visit our Product Page.
What's next?
The new board portal Apps are just the start. We've been working closely with many of you to plan the next set of killer features, and they're well under way. There's a long and exciting list we can't wait to share but here are three you can expect to see soon:
Smart and secure note sharing, with in-App conversations
A new memo note type
Annotation options, including a colour picker and custom sizes
New for Manage, our secure board pack publisher
(formerly part of Board IQ)
Those of us who publish board packs sometimes get forgotten when it comes to board portal features. At BI though, we know all about the headaches of board pack week. Our very first portal asked the question "How can we make the publishing process as pain free as possible?" and we're committed to taking that even further. Here are just some of the improvements: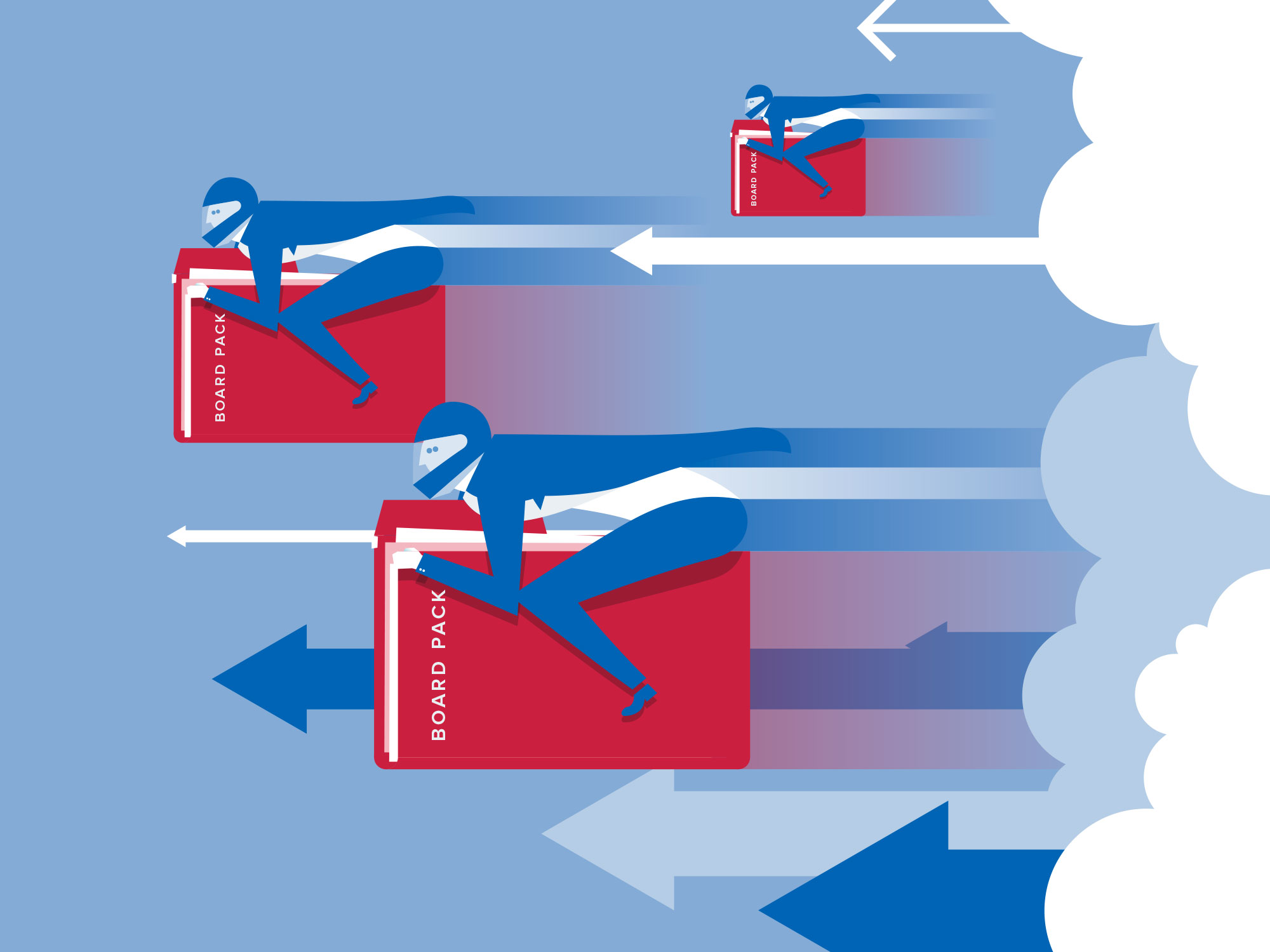 Need for speed
You love the drag and drop interface and not having to convert everything to PDF. So now, we've made it all much faster as well as being able to handle a wider range of scanned files too. The new Manage also keeps you much better informed about what's going on behind the scenes. So if there's an issue with a file, Manage will notify you right away and tell you how to fix it.
Print friendly packs
No matter how good the digital experience is, a printed booklet is sometimes still a necessity. We've added a booklet feature to make creating those print packs a cinch. Manage will automatically work out how to make each section start on the correct side of the booklet and, if you've got a fancy printer, you'll even be able to include A3 and A4 pages in a single, beautiful document. You'll see this option immediately after you've published your pack and whenever you download a pack as an admin. Unfortunately the binding and couriering will still be up to you!
Technology with a meaning
At Board Intelligence we don't believe in resting on our laurels. We're passionate about good governance and we're constantly looking beyond electronic board packs and digital documents to the wider role technology will play in improving the quality of the boardroom debate.
If you're interested in joining the discussion, come and join us at one of the following events, we'd love to see you:
Good Governance Forum - Tomorrow's Company on 5th July
Company Secretary Peer Discussion Group - Huntswood on 7th July & 20th July
Good Governance Initiative - IoD on 7th September
Alternatively get in touch via info@boardintelligence.co.uk to let us know your thoughts or to sign up for our beta programmes.
Best wishes,
Jonathan Knight
Associate Director