Earlier this year, Board Intelligence and retail conduct risk specialists, Huntswood, spoke to Company Secretaries throughout the financial services industry to explore the implications of change in the regulatory focus.
The stakes continue to rise for those on the board of financial services firms - as a result of mounting regulation, the need for deeper involvement and new rules on personal accountability. And the company secretary's role has had to evolve at the same rapid, unrelenting pace to support the intensifying needs of these boards.
Our research has sought to gain insight into the pivotal role the company secretary plays. The in-depth, personal approach allowed us to get underneath the skin of how changing regulation is changing the board. Our research unearthed a wide range of facts, figures and qualitative feedback, which are structured in the report under our Three Pillars of an Effective Board: Individuals, Information and Infrastructure.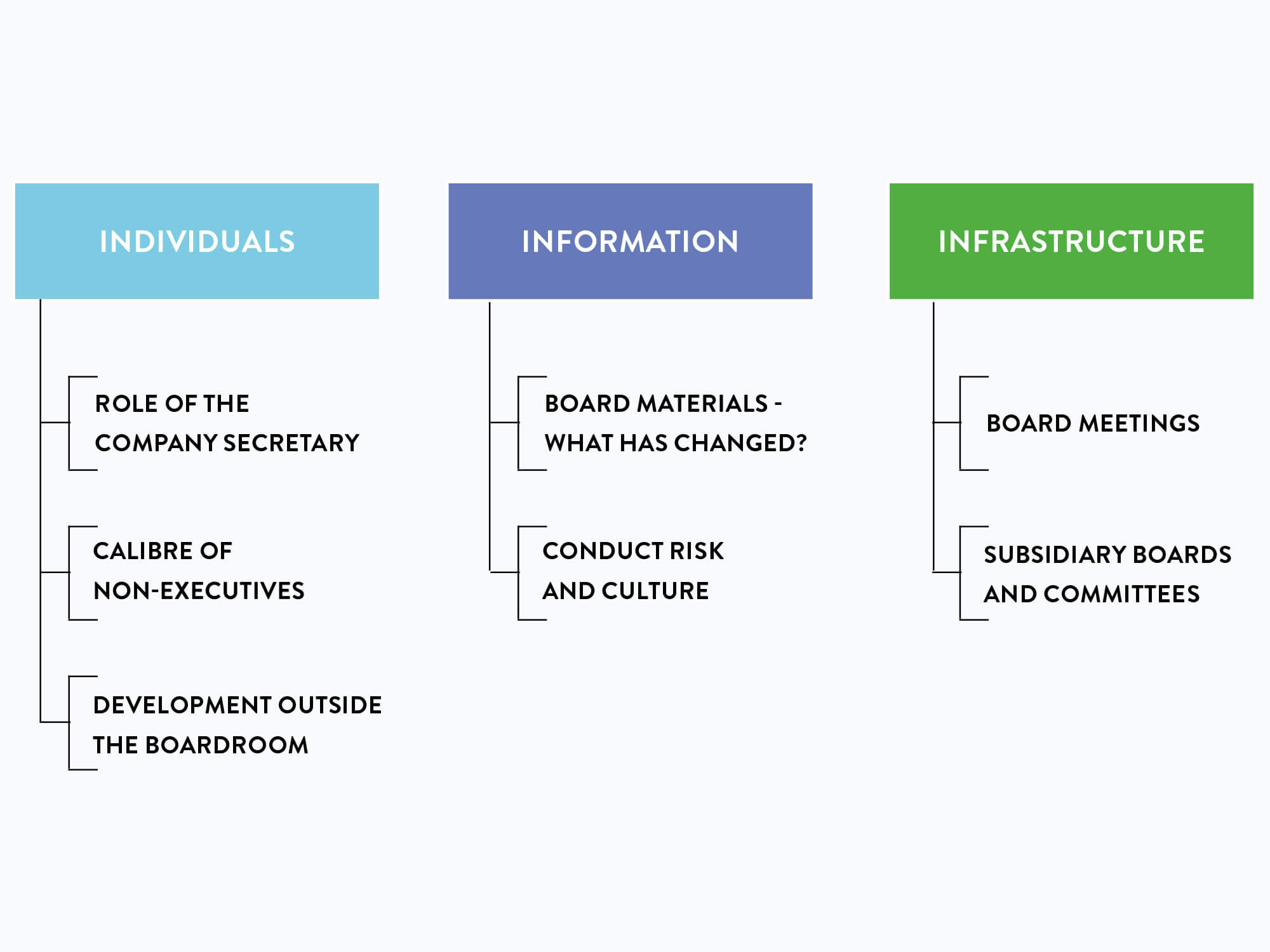 The challenge of maintaining an organisation's competitive position in a climate of increased accountability should not be taken lightly. We hope that the insight provided in this report helps boards and company secretaries understand how their peers are responding to these challenges – and, ultimately, supports them to embed an approach that meets regulatory requirements while maximising commercial and operational benefits.
For the full report click the button below, fill in your details and the pdf will be emailed directly to you.
For more information, please contact Lucinda Robinson.