We're delighted to announce the launch of our new Board Intelligence App! It's slicker, faster and smarter, with a range of new features that will surprise and delight our clients.
What's new?
Secure, Real-Time Collaboration
Board information comes to life when it can be interacted with – questioned, explored, debated. So why should this be limited to the board meeting?
With our new note sharing tool, you can now start secure conversations ahead of meetings.
The Company Secretary can check the agenda is ordered as the Chairman would like. The Chairman can highlight key items to prime the board for a focused and productive discussion. And the non-executives can dig into the details, leaving more time to focus on the strategy and bigger picture when they meet face-to-face.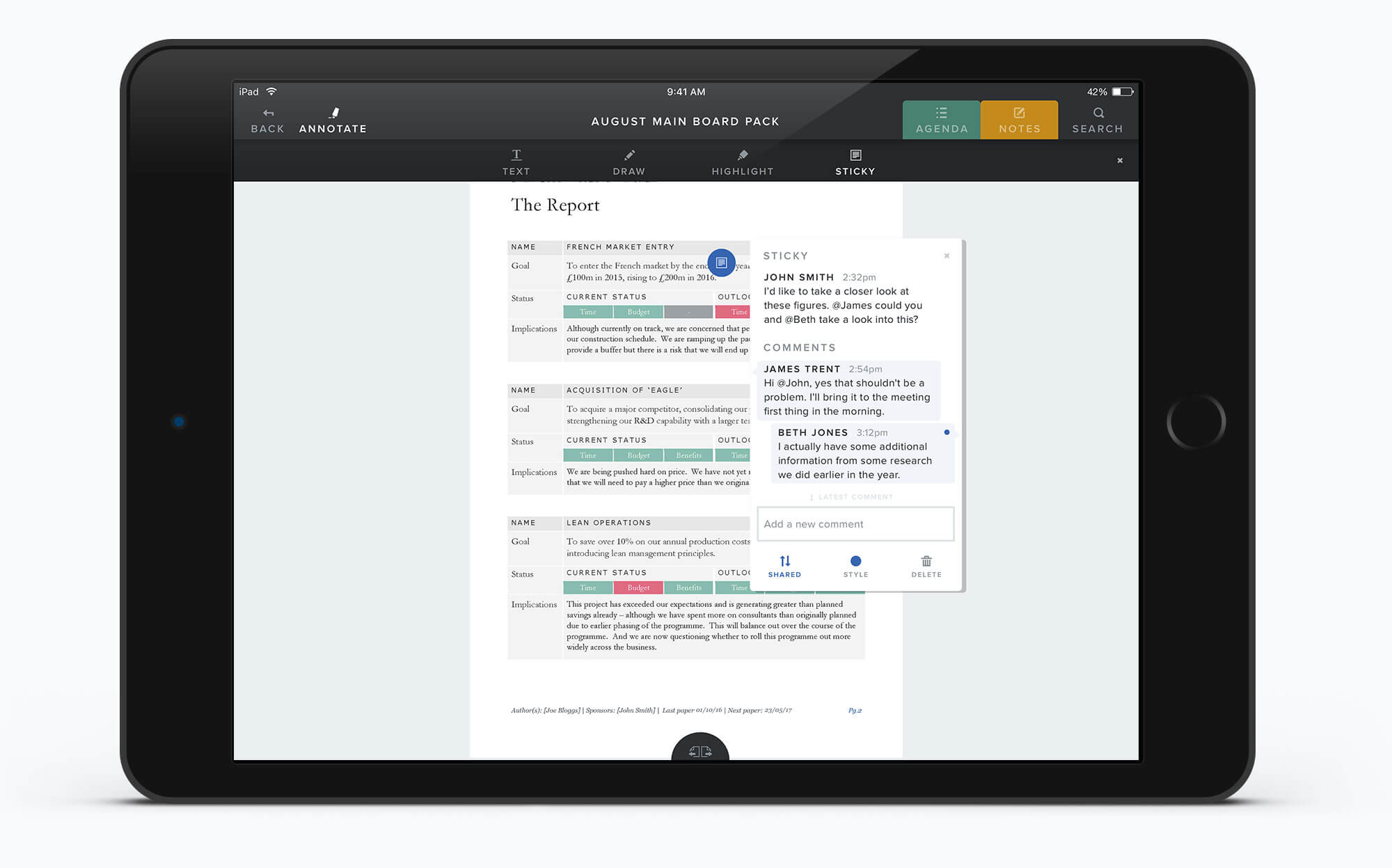 Smart Annotation Tools
We've also upgraded our annotation tools to give you the flexibility we know is important.
Sticky notes: with our new collapsible sticky notes, you can type as much as you want without masking the rest of the page.
More text sizes and colour options: clients like to personalise their annotations – ticking items in green if they support a decision or circling something in red if they want more information. We've added a rainbow of colours to the annotation tools to make it easier for you to record your thoughts in the way that works best for you.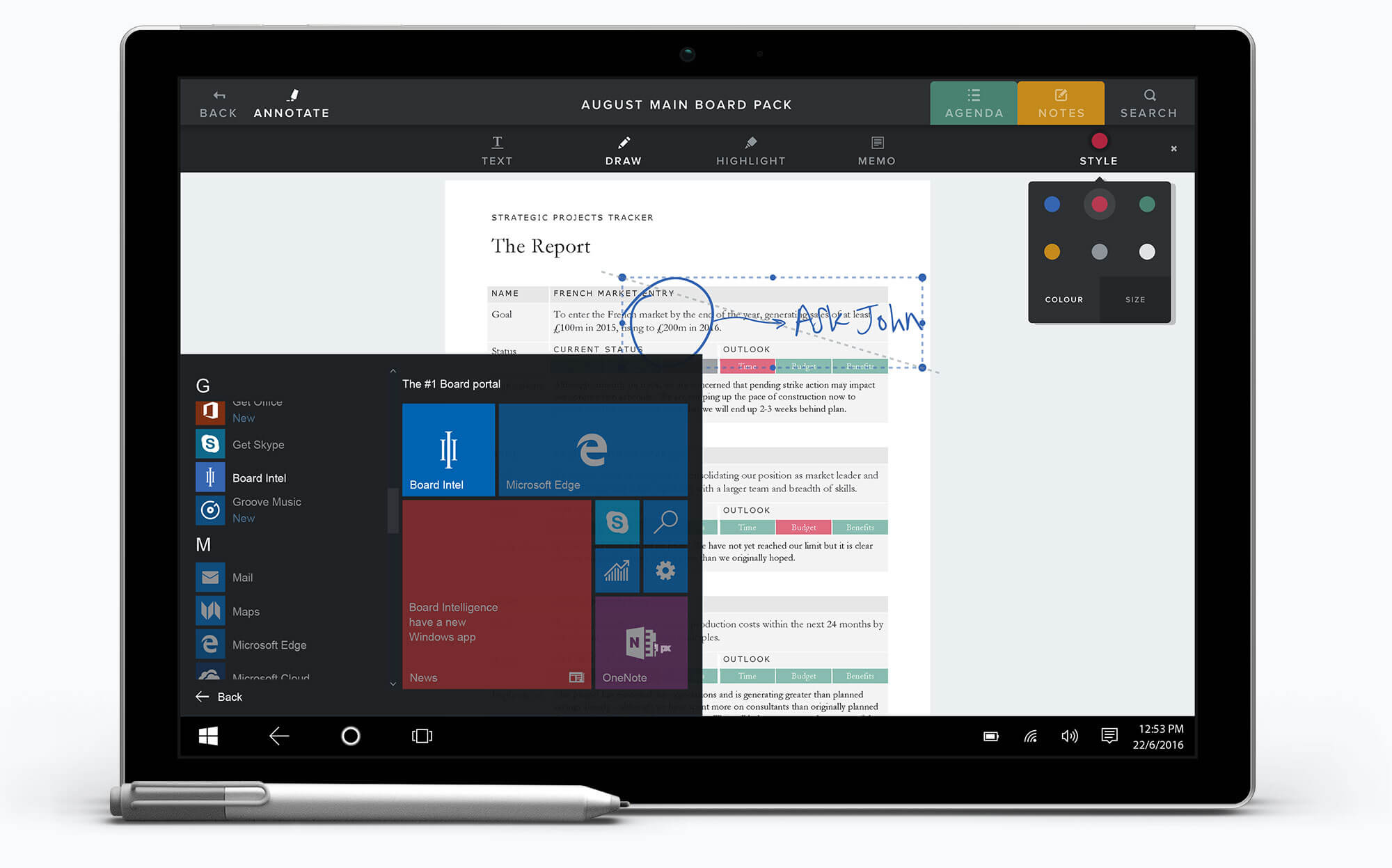 What's next for Board Intelligence?
This App update signals just the start of a whole suite of new functionality – from making the process of reporting more efficient to improving the quality of the reports themselves – revolutionising board reporting.
Keep your eyes peeled for future blog updates or please get in touch if you have ideas for our product roadmap!